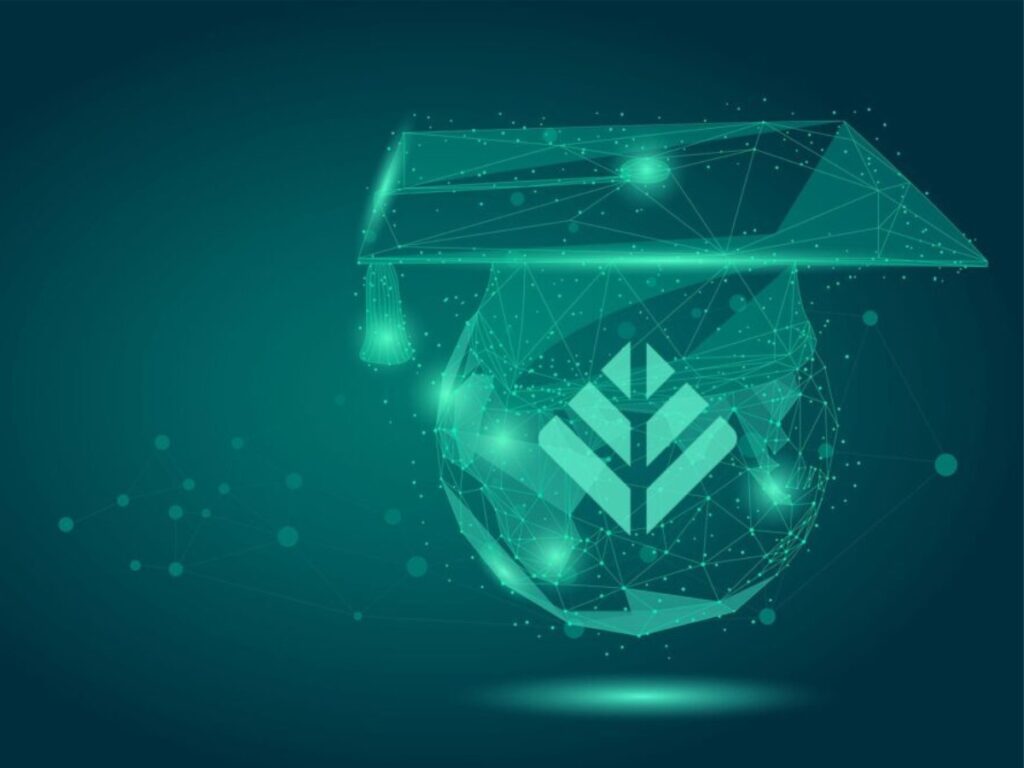 After successfully passing all three stages of testing, we graduated from the Central Bank of Lithuania's unique blockchain-based fintech sandbox (LBChain) on May 26, 2020 (Time: 11:00 a.m. (UTC+3). This will fast-track our acquisition of an Electronic Money Institution license (EMI) so that we can fulfil our vision to bring about a new world of green digital banking and investment opportunities that leverage the power of blockchain innovation.
Graduating from the Central Bank Sandbox can help fast-track the acquisition of an Electronic Money Institution license (EMI) and other relevant investment and finance licenses. The Central Bank of Lithuania is the largest digital banking licence issuer and market regulator in Europe, with well-known digital banks such as Revolut (10M users) and also tech giants such as Google Pay (100M downloads), securing their EMI licenses also, from the Central Bank.
 

"Our time in the blockchain fintech sandbox allowed us to innovate around how we can use green digital bonds to funnel tens of billions into Green New Deal infrastructure, converging digital banking, payments and green investments into one earth-positive platform." – says Tom Duncan, CEO of Earthbanc.

 
We're a 'battle-tested' green fintech venture backed by European and USA investors
Our demonstration of secure digital green bond issuance and secondary trading on the Central Bank blockchain within the Earthbanc platform has drawn the attention of investors, banks and investment platforms keen to provide us with an agent license to offer green securities, bonds and ETF investments all over Europe, UK and USA.  
We have already secured VC investments from US based titans of impact and finance, in addition to Family Offices who are excited by Earthbanc's green 'Grow Bond' with its yield of 6% APR in 2019.
Reaching the finish line and beyond
"We are excited to graduate from the sandbox as we are now fully operational in Earthbanc India with our 23,000 daily users, and are moving ahead in Europe, the UK, and soon, the USA" said Chief Operations Officer, Chau Tang. "In addition to opening registration for those interested in Earthbanc, we're working hard on a pipeline of exciting green bond and fund issuances across different asset classes, as well as opening up our Grow Bond to retail investors across European markets."
Find out more about the fintech sandbox graduation event:
LBChain – Reaching the finish line and what's next?
Watch: Earthbanc Demo – Graduation from the Central Bank of Lithuania's fintech sandbox
Earthbanc
Earthbanc provides a scalable and digital green banking and investment platform, including a data-driven one-stop shop for carbon markets, directly connecting investors and project participants globally. We combine deep tech, automated satellite and remote sensing to enable payments for ecosystem services and provide a return on investment for microfinance and green projects. 
Post contributor: Taya Seidler is the Director of Brand and Product Strategy at Earthbanc, a Green Digital Banking & Investment Platform™ – save cash and the planet with genuinely earth-positive banking and investing. 
Click to share this page on social channels