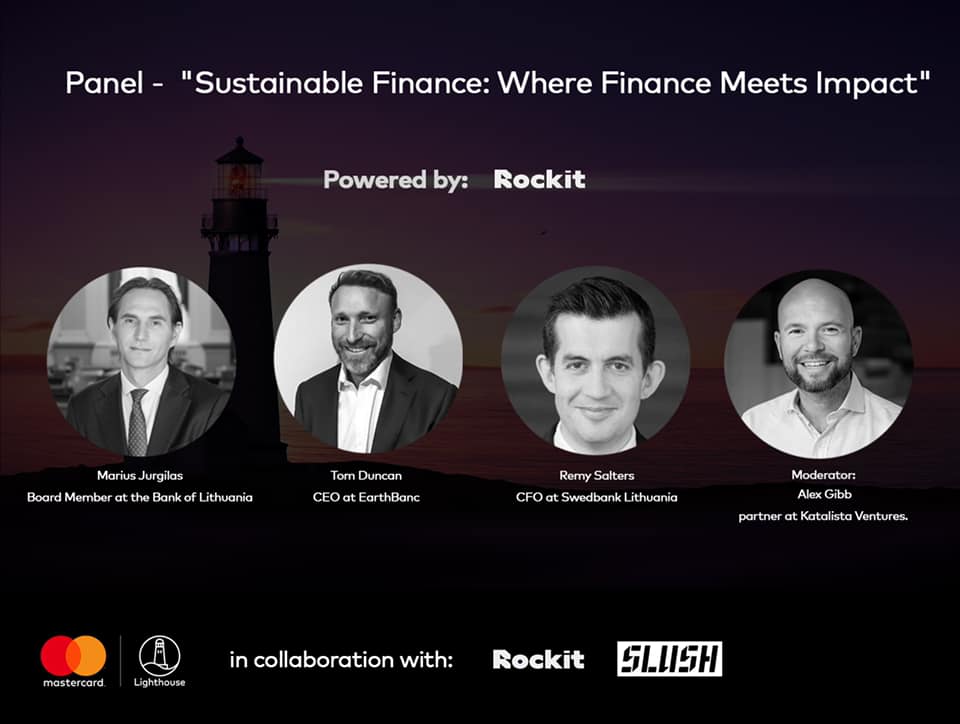 Slush startup festival in Helsinki, Finland brings together startup founders and operators, and investors in search of the next breakout company.
A panel hosted by ROCKIT in partnership with Slush and Mastercard Lighthouse presented experts from the Impact, Banking, and Finance fields who elaborated on key aspects of "Sustainable Finance: Where Finance Meets Impact" topic.
Tom Duncan, CEO at Earthbanc was a part of a panel discussion together with Marius Jurgilas, Board Member at the Lietuvos bankas, (Bank of Lithuania), and Remy Salters, CFO at Swedbank Lietuvoje (Swedbank Lithuania). Tom presented Earthbanc's sustainable investments and climate and finance services. Also, the ESGInvestments platform.
Click to share this page on social channels